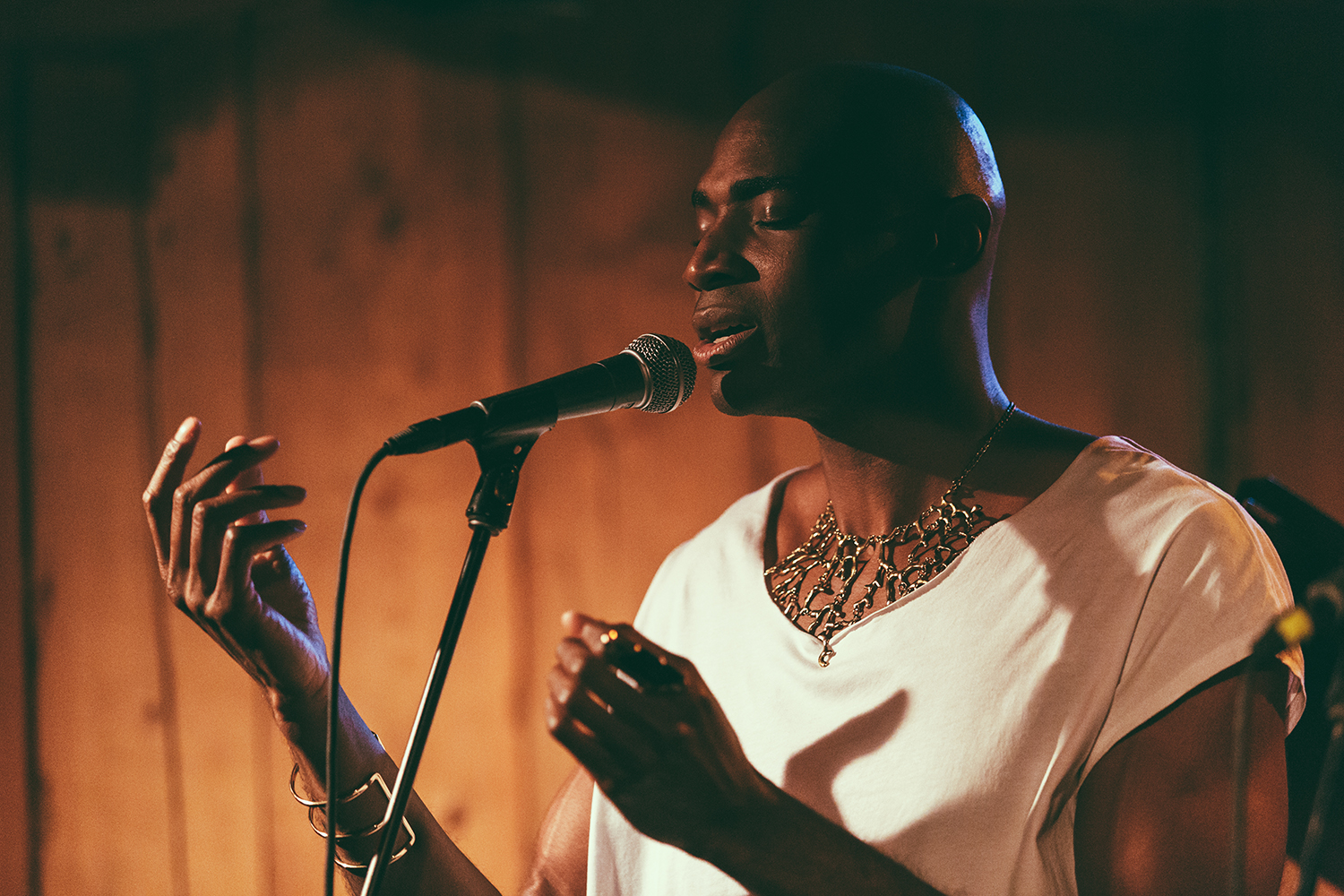 Ghanaian-American singer/songwriter and interdisciplinary artist Greg Osei's unique vocal style sits at the nexus of passion, performance, and precision, and his Afro-cosmopolitan Soul/R&B songs use radical honesty to find the intersection of the social, the spiritual, and the deeply personal.
While at Yale University, where he double majored in Music and Theater Studies, Greg sang with and eventually directed Shades, a Yale a cappella singing group that focused on music of the African diaspora and the African-American tradition. With Shades, Greg traveled to South Africa to perform for the enthronement of King Leruo Molotlegi of the Royal Bafokeng Nation, toured in Japan twice, and was responsible for the musical direction, editing, and production of Shades' acclaimed studio album, Sankofa, which strives to explore the common musical roots of people of African descent.
He eventually moved to Buenos Aires, Argentina, where, he became fluent in Spanish and began to uncover and deepen the many facets of his artistic identity. He acted professionally in theater and commercials, modeled on runways and in print, traveled around Latin America with a children's theater company, studied various acting techniques with pedagogues from around the world, formed his own soul/funk/jazz band, and sang with numerous ensembles including an Argentine folk quintet and salsa orchestra La Malanga All Stars. He also had the honor of acting in Mascaradas de Mayo, a historic, government-funded theater piece which contemplated the legacy of slavery and the importance of Afro-Argentine people in its retelling of the nation's story of independence, produced by La Manzana de Las Luces, the oldest theater in Argentina.
He was moved by the complex experiences and struggles of black people in Argentina and conducted video interviews with activists, anthropologists, and Afro-Argentines from all walks of life as part of his research for a future creative project about the black experience in Argentina. He also wrote, produced, and directed Encuentro, a surrealist Spanish-language experimental short film that was inspired by his experience in Argentina and that explores the nature of desire, difference, identity, and their interrelatedness. His work in Argentina further enriched his artistry as he was exposed to experimental and folk art, numerous Latin American musical traditions, and social movements that left him with a passion for creating positive change through transformation of individual and collective consciousness.
Now focusing on Soul/R&B music, Greg continues to explore the possibilities of bringing various genres together, particularly African, Latin, and Afro-Caribbean musical styles, singing in both English and Spanish. He has performed in several venues throughout New York City and New England and also performed a concept show, Latin Soul [redefined], which searched for new ways to contemplate the intersection of Latin and soul music traditions, with fellow artist Tina Colón. He seeks to access who we are at our core in exciting new ways that can help us all transform our reality for the better.